Cellbooster Hair

Treatment
In Milton Keynes
Cellbooster Hair

Treatment
In Milton Keynes
Hyaluronic Acid 18mg Strengthening Complex :
Non-crosslinked Hyaluronic Acid (6mg/ml) with Amino Acids and Vitamins.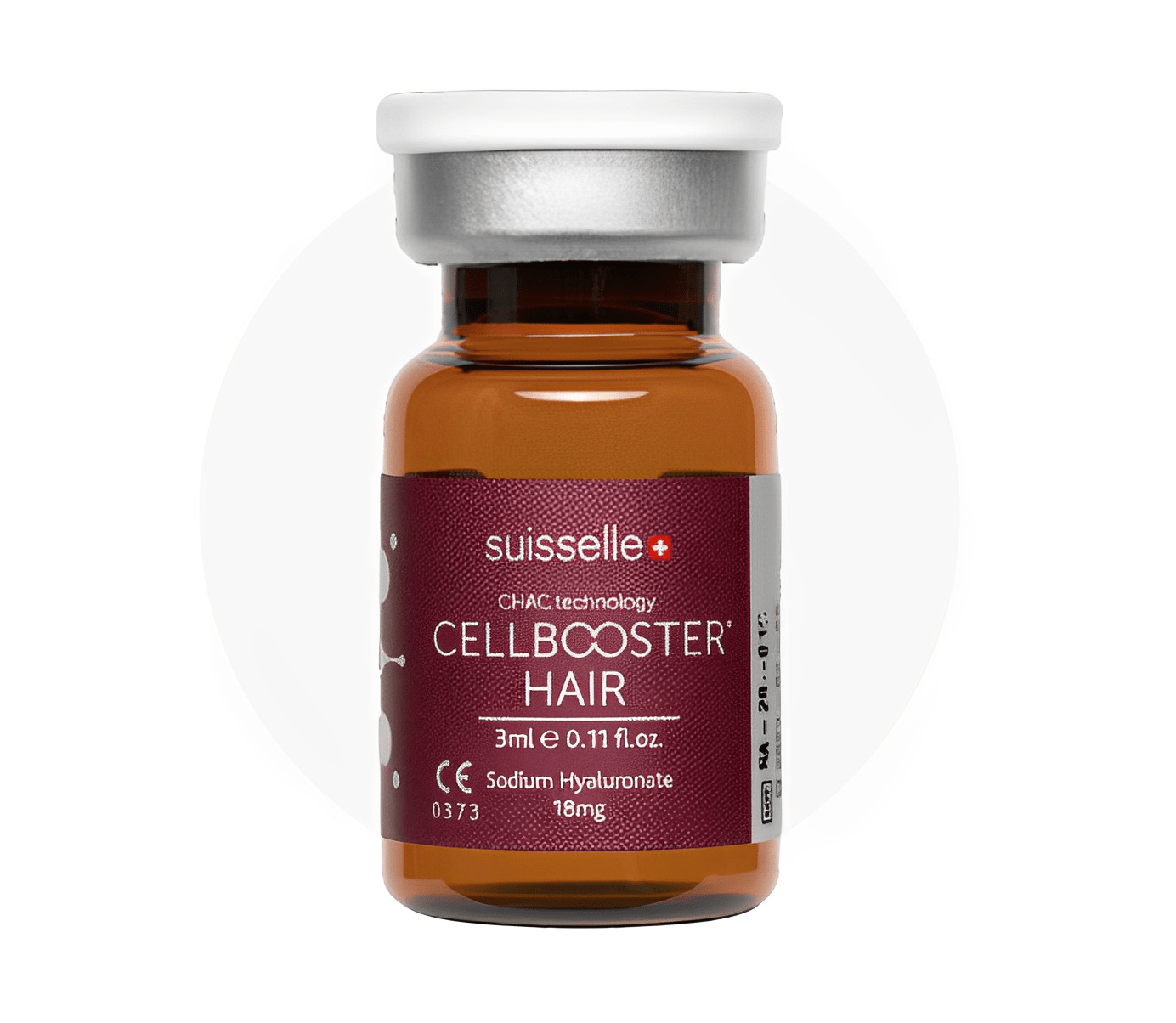 CELLBOOSTER HAIR : Hyaluronic Acid Strengthening Complex is produced using patented CHAC Technology.
It consists of non-crosslinked Hyaluronic Acid with Amino Acids with Vitamins.The device is designed for strengthening hair follicles,improving hair growth and microcirculation.
It restores scalp skin structure and provides hair fiber restructuring.

The device is a clear, colorless to light yellow, sterile, injectable solution for single use presented in a case of 6 X 3ml vials.
Natural Way To Enhance Beauty
CELLBOOSTER Complexes products are the 1st CE-MARKED
STABILIZED COMPLEXES (Class III Medical Devices)
developed with the PATENTED CHAC TECHNOLOGY.They
combine the power of nature and the latest innovation in aesthetic industry.
A unique blend of non-crosslinked hyaluronic acid, amino acids, and
vitamins have been precisely selected to match innate skin physiology.
Complexes have the benefit of a custom formulas that
enhance molecular stability and lead to discernibly longer-lasting results.
TREATMENT

PRICE

AVERAGE TIME